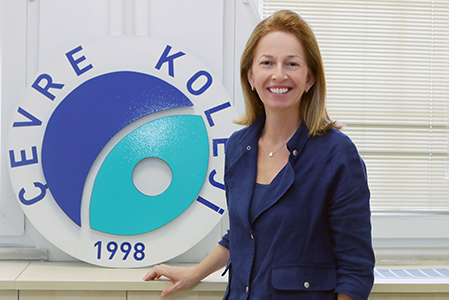 Elif Bayraktaroğlu'nun öz geçmişini görüntülemek için tıklayınız.
I am proud and happy to intoduce myself as the principal of Çevre College Primary School, a school that has advanced confidently in persuing excellence.
While taking the first steps in education, our primary school aims to strengthen our children using modern and upstanding educational programs.
We aspire to reinforce in each of our students the ability to recognize their own needs and understand themselves, the society, and the world in which they live. During this special process, rich academic achievements, social skills and emotional development will be our focus.
Our target is to raise happy, healthy, respectful, and caring individuals, in line with the principles and ideas of our great leader Atatürk. Our greatest desire is to raise confident generations whose ideas, aims and goals are their own.
I wish health, happiness and success to all members of the Çevre family, during the 2019-2020 academic year.
With all my devotion and respect,
Elif Bayraktaroğlu